&nbsp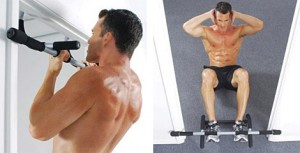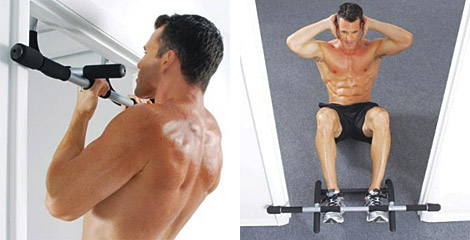 This workout bar I will be reviewing has many benefits, it is relatively cheap compared to other fitness equipment and used regularly can be one of the best ways to strengthen your upper body. It will develop your shoulders, give you a well defined back and work on you upper chest all at the same time.
The Iron Gym Total Upper Body Workout Bar
will fit on doorways that are between 24" to 32" wide that have a doorway trim or molding up to 3.5 inches wide. It holds up to 300 pounds in weight which accommodates most people.
The workout bar is mainly used for upper body strength and development with exercises such as pull-ups and chin-ups, allowing for narrow, neutral and wide grips, can also be used for push ups, sit ups and tricep dips. It is the complete upper body fitness equipment. Because it only targets the upper body it is a natural fit to be used in conjunction with kettlebells. Together they create the complete body workout to tone, build muscle and lose those excess pounds.
The workout bar is easy to install with an instruction manual provided, once assembled it fits most existing doors. It's important to check that your door size is adequate before purchasing. Once assembled it easily attached to the door and then easily removed when you have finished working out.
The downside to buying and using this product is that it requires the correct size door that has a molding. The other is the workout bar trains upper body but as previously mentioned if combined with kettlebells provide a powerful combination for a complete workout.
The workout bar also comes with a workout manual with suggested exercises and has four star reviews.